Fall Safety Nets for Stairwells
Stairwells are the sometimes larger, sometimes smaller openings in staircases. To secure the empty space in the middle of the staircase, there are fall safety nets designed especially for stairwells – as falling down the stairs is a hazard which should not be underestimated and a frequent cause of death. The fact that stairwell nets can at least catch someone who is falling into the opening is important for various groups of people.
Installation is recommended if the stairwell is very wide, if the stair-rail and handrail are quite low or if a person could put themselves at risk. For this reason, the fall safety net for stairwells is primarily used in kindergartens, homes for adolescents, hospitals or party locations.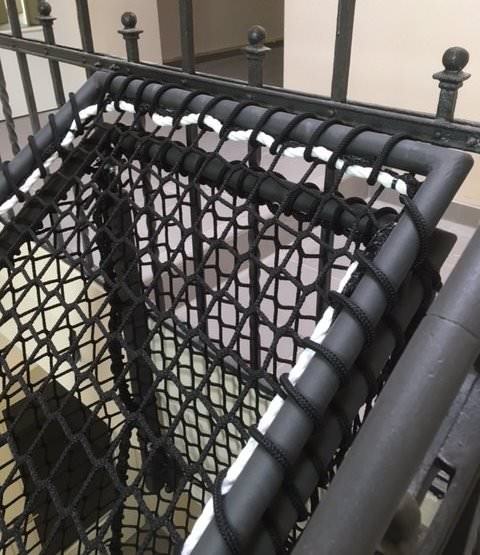 Stairwell Nets Offer Protection From Falling Objects
The fall safety net for stairwells offers a further advantage: the net not only protects people from falling, but also ensures that objects that are thrown down, either accidentally or deliberately, do not hit anyone on the head. Therefore, particularly in care facilities for children or adolescents, it is advisable to install a stairwell net with the smallest mesh size of 45 mm to prevent even the smallest toys from falling down.
Finally, besides providing physical protection, a fall safety net also allows landlords, carers and owners of event locations to rest assured that nothing can happen.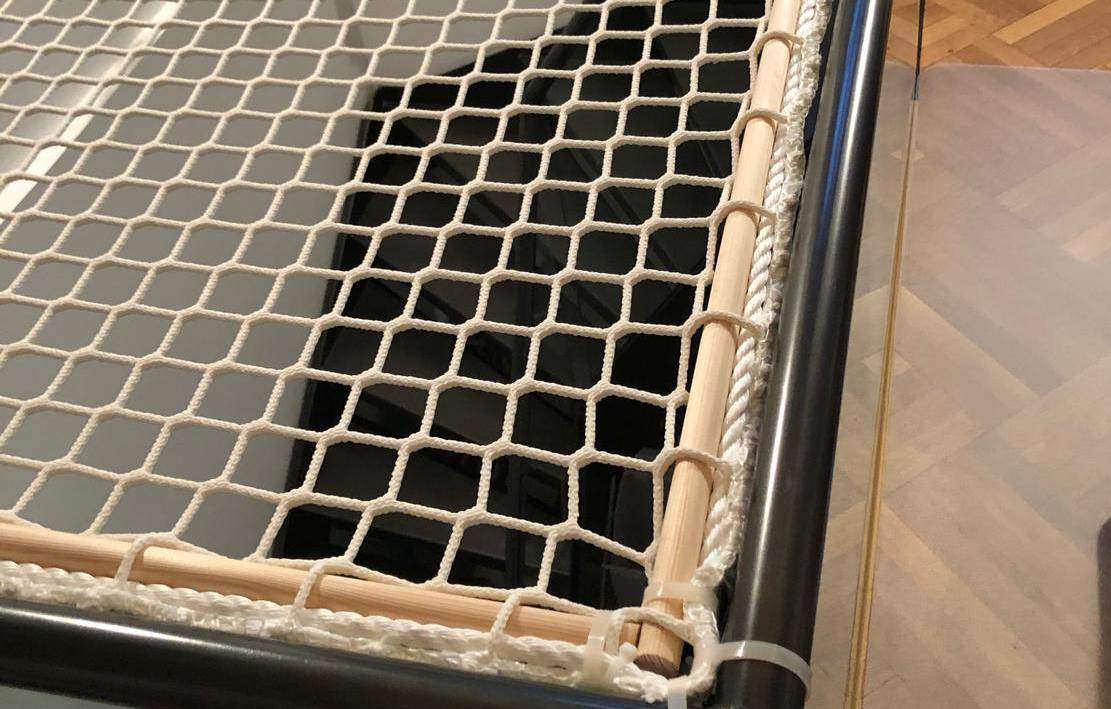 Instructions for Installing Fall Safety Nets
When installing fall safety nets for stairwells, there are some important safety regulations which must be observed. Basically, you can handle nets for staircases in the same way as fall safety nets. However, these plastic nets of high-tenacity, shape-retaining polypropylene must have a certain energy absorption capacity to safely catch people in an emergency. The calculated material thickness is ultimately based on this requirement and should be greater if a net is to serve as fall protection for adults. You can find guidelines for the professional installation of these nets here.