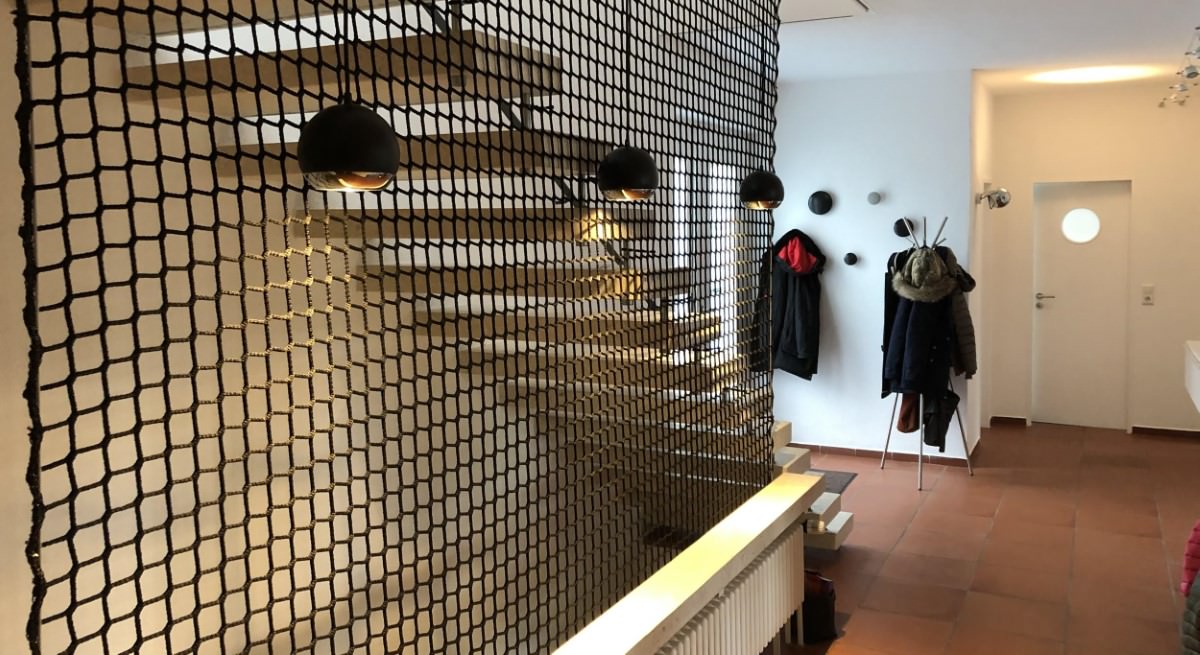 Stair-Rail Safety Nets
Stair-rails do not always conform to the stipulated safety requirements. Particularly older stair-rails are no longer able to meet the strict standards of the German Institute for Standardisation (DIN). For example, to fulfil fall protection requirements; the distance between the struts of a stair-rail is not allowed to exceed 12 cm (8.9 cm in kindergartens and day-care centres). The solution here is to install additional stair-rail protection, in the form of a net fastened to the stair-rail, can help here.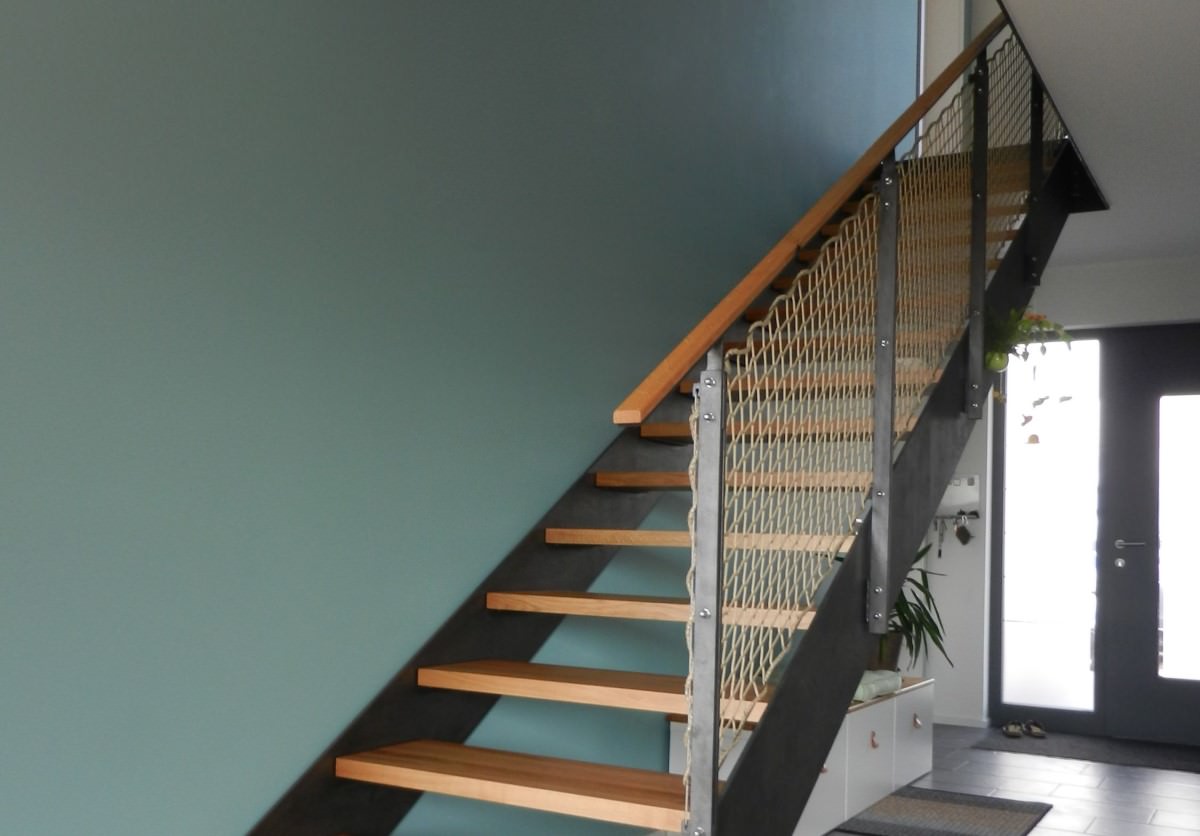 Deploying The Stair-Rail Safety Net
It makes good sense to install a stair-rail safety net from the first floor of a house upwards, especially when children are involved. The net serves both to dependably keep a small child's crawling in check and to prevent toys from falling down through the hand-rail struts during play. Care facilities for children or adolescents are also well-advised to install protection in the form of a stair-rail net with a small mesh size of 45 mm.
The stair-rail safety net is therefore a practical solution for many different applications – for example, if working materials that fall while being processed could endanger or hinder normal operations. In most cases, its preventive function is more important to parents, carers or workers than actual physical protection.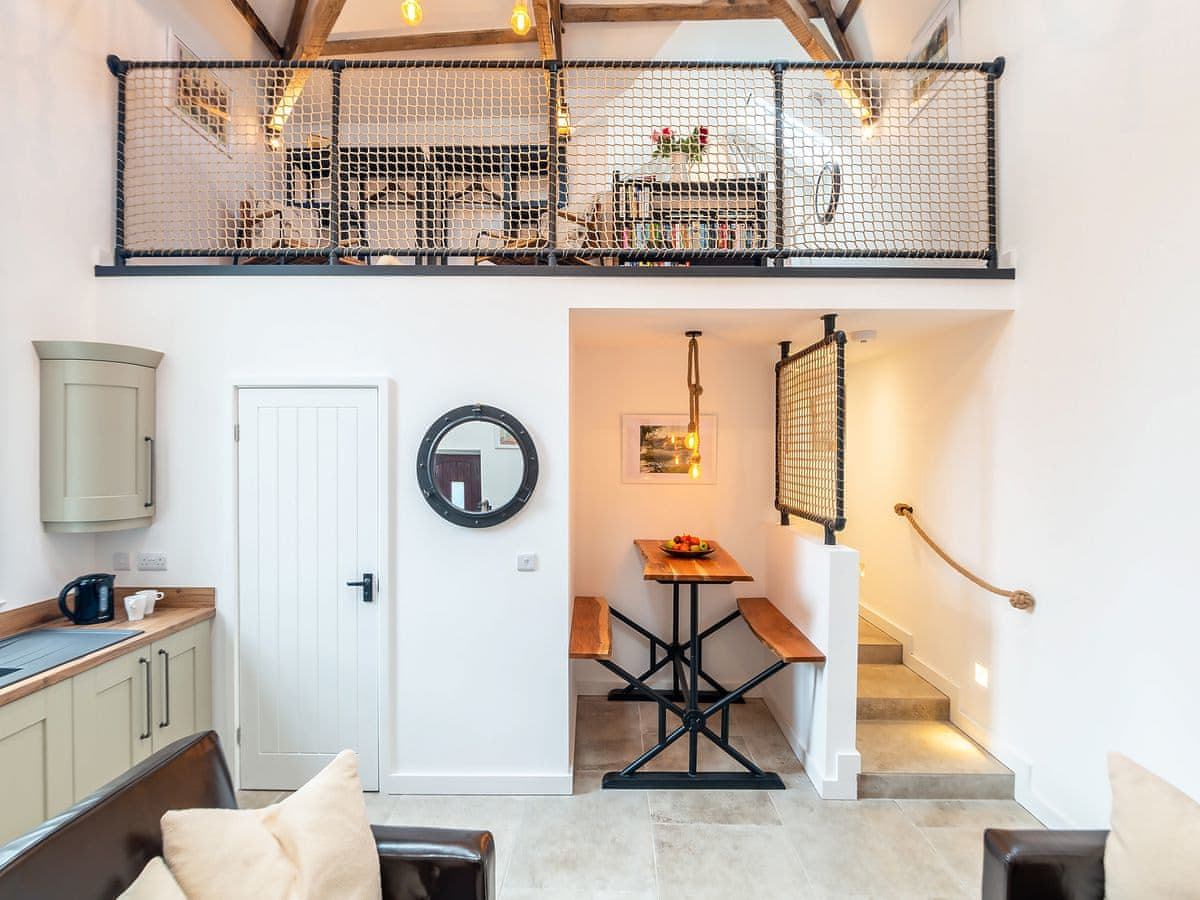 Creating Your Custom-Made Staircase Safety Net
The process of making your staircase safety net goes as follows: you measure out the area which needs securing and enter the data into our configurator. If you have any questions concerning the measuring procedure or if you want to have a very special cut, simply contact us!
Our hard-wearing nets are made of high tenacity, knotless plastic (polypropylene), and are available in various models with different mesh sizes. Each net is equipped with an additional rope, which is woven into the outer edge of the net (border), to provide stability and anchorage points. If it is being used to protect children, you need have no worries: it is completely non-toxic.