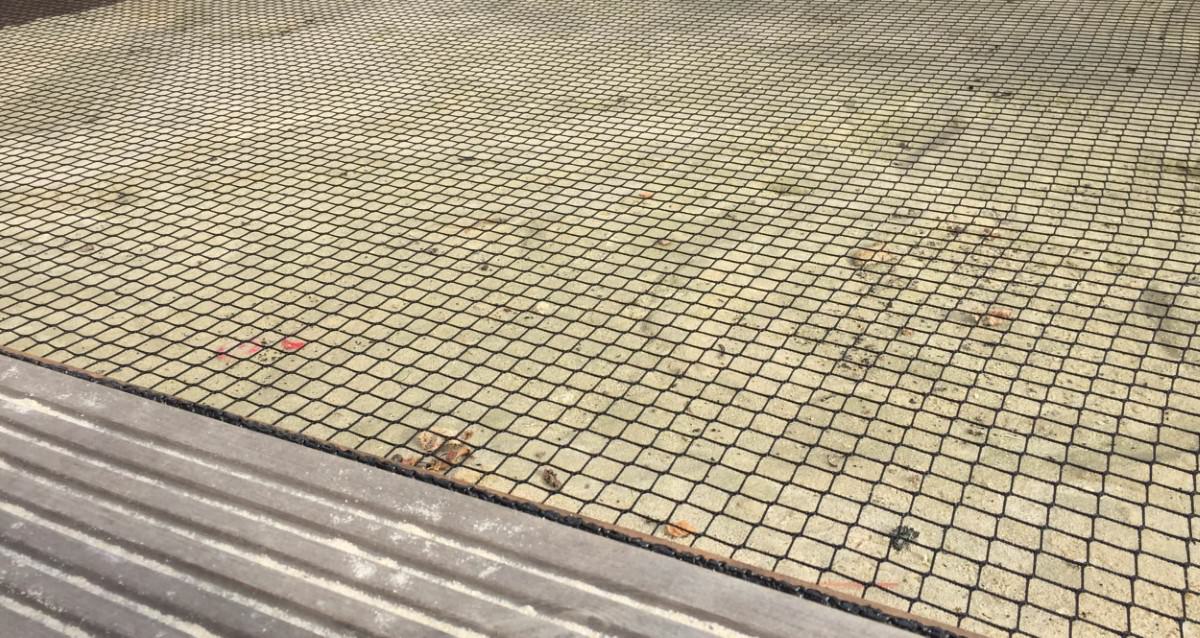 Leaf Nets for a Perfect Pond Habitat
Whereas falling leaves have positive effects in nature, they do have a very different effect on artificially created garden ponds inhabited by living creatures. Without leaf netting, the organic material falls into the water and can disrupt the delicate ecological balance in the pond as it fosters the development of algae. The result: completely new living conditions. If you own valuable breeds of fish like koi fish, this is a catastrophe! Leaf nets, with an exceptionally small mesh size of 20 mm, are the solution. They keep even the tiniest leaves and fruits out of the water. Depending on how many deciduous trees are growing around the pond, you need to order material thicknesses of between 1 and 2.3 mm. The material used to make leaf nets is high tenacity knotless polypropylene, which can optimally withstand the damp conditions – as it is weather-resistant and UV-stable, so that it does not even have to be taken down in winter. It can be installed directly on the water – but then you should include a float (e.g. Styrofoam®) to prevent a hollow from forming, or create a "tent-roof" shape using additional accessories, such as rods, poles, tensioning ropes and tent pegs. A leaf tarpaulin is especially suitable for this purpose.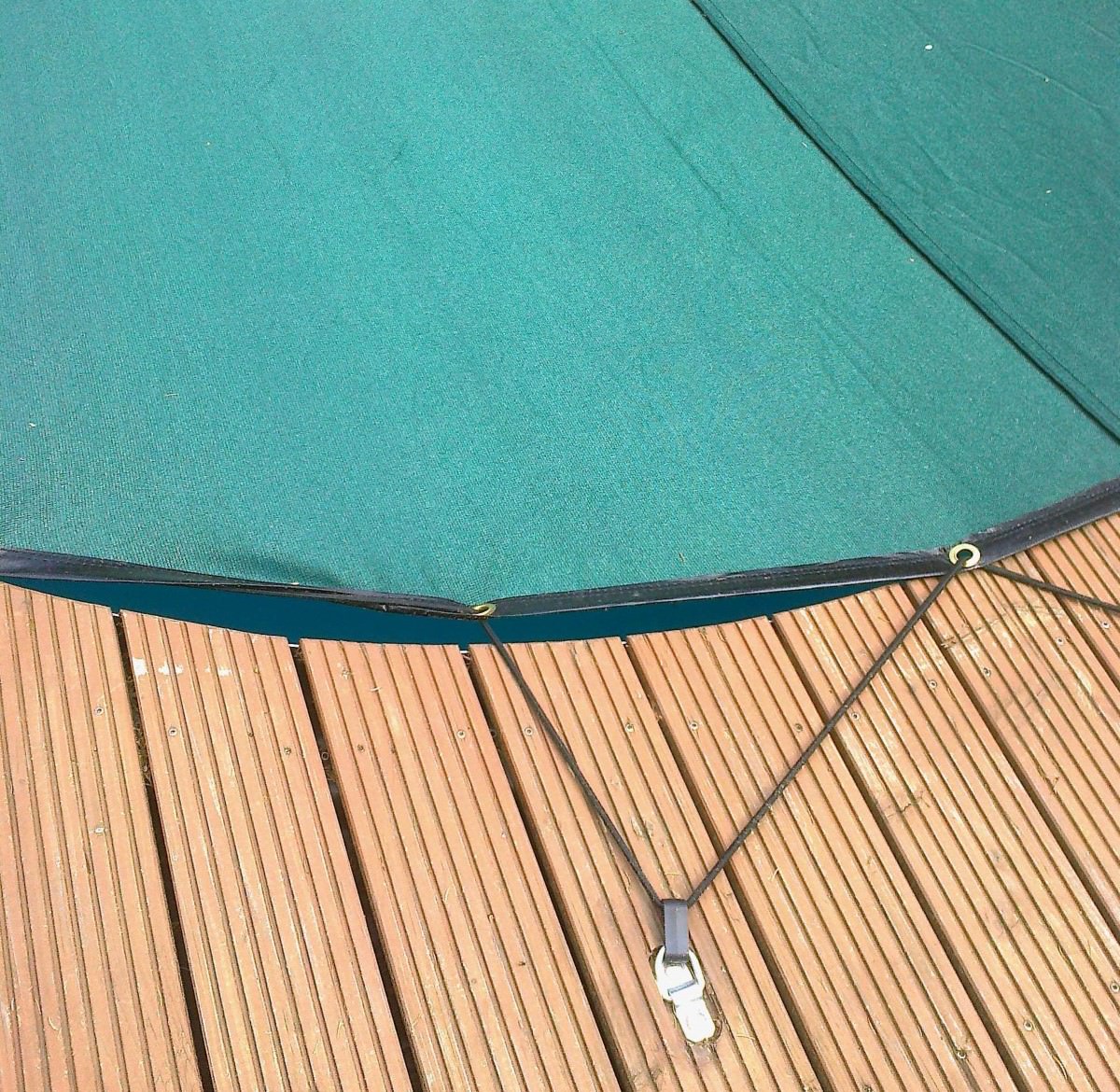 Leaf Nettin for Swimming Pools
This kind of a leaf tarpaulin can also be deployed as a swimming pool tarpaulin. It is essential to have a clean pool in the front garden: the variously colored polyethylene net with a 50 per cent shade factor and anchorage eyelets will thereby fulfil your highest requirements for clean bathing pleasure. Please note: a leaf net installed on the pool or above waters is only suitable for protection against fallen leaves. If the aim is to stop people falling in, we recommend that you use pond safety nets designed for human protection.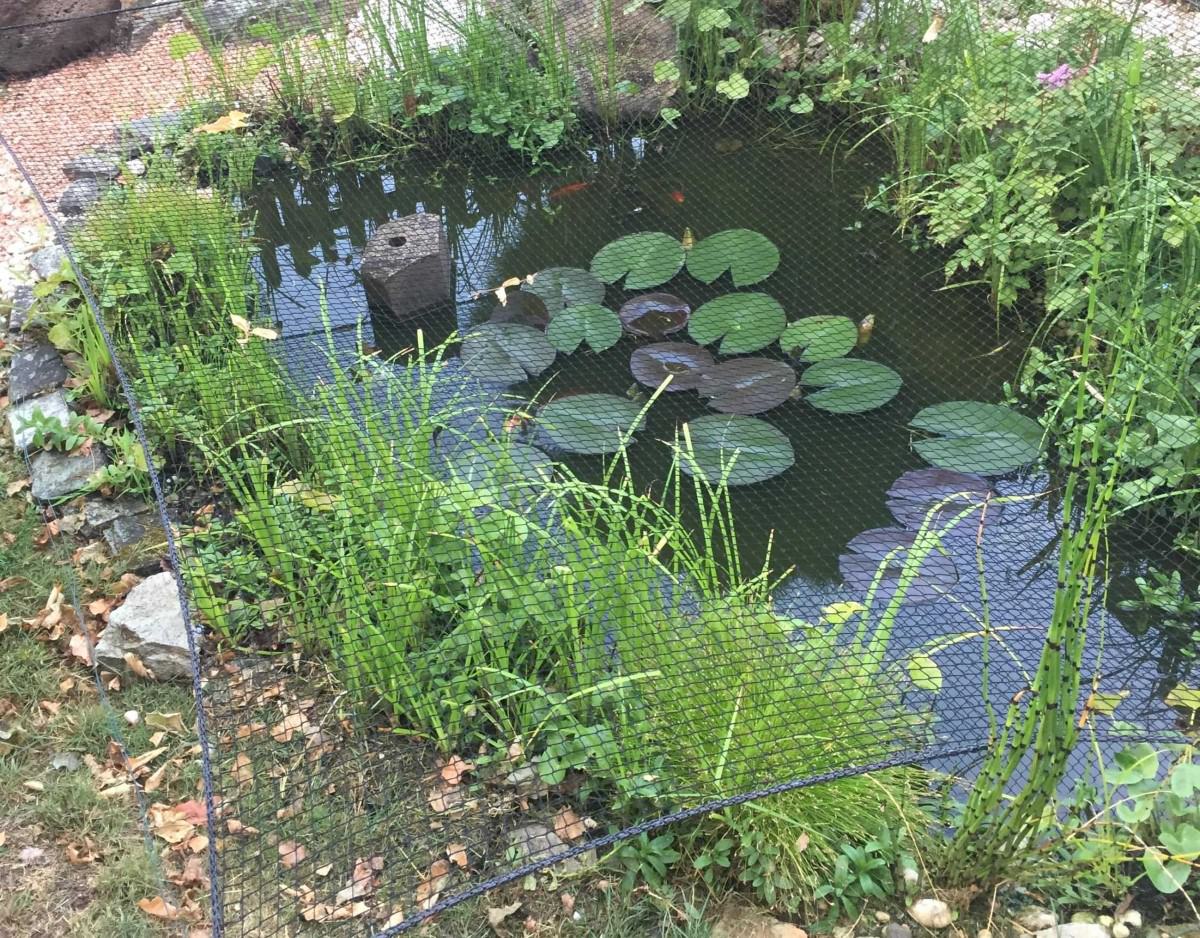 Tips for a Clean Swimming Pool Without Chlorine
Cleanliness In and Around The Pool
It may be obvious, but needs to be mentioned in passing: anyone who wants to bathe in a clean pool should be clean themselves. Impurities such as dirt, flakes of skin or lotions foster the growth of algae, which is the biggest enemy in a swimming pool. Additional anti-algae precautions are to have a shower beforehand and to avoid consuming food near the pool. Feet collect the most dirt, especially as in summer people tend to walk barefoot on sand, grass and soil. Bathing shoes are not only hygienic, but also protect the wearer from sharp objects in and around the pool, as well as from hot surfaces.
Dip Net
Coarse impurities can be fished from the surface of the pool using a standard dip net. This allows insects, leaves or grass to be immediately removed from the water before they can cause lasting contamination. Anyone who wants to keep their pool clean should avoid tampering with chemicals.
Leaf Netting
Effective preventive measures are a leaf net or a tarpaulin to cover the pool, which ensure that when the swimming pool is not being used, there is no need to use a dip net in the first place. At safetynet365.com you can find hard-wearing polypropylene nets with a shade factor of 50 per cent, which protect the pool from leaves yet allow the water to breathe.
Filter System
Any impurities which are too small for the dip net to fish out, the filter system will deal with. It takes in the dirt, which is drawn in through the constant circulation of the water, and visibly cleans the pool. The entire volume of water should be completely recycled about three times per day – which corresponds to about eight hours' running time. Experience shows that water doesn't move as well near the bottom: a pool bottom cleaner does the job of sucking up algae and small impurities.
Salt Electrolysis System
Many pool-owners think there is no alternative to chlorine. However, there are cleaning methods which involve absolutely no chemicals or strong smells! The most affordable method is to clean the pool by means of a salt electrolysis system integrated in the filter system. Its name already contains the solution: sodium chloride acts as a natural chlorine which completely eliminates algae and microbes and maintains a pool-friendly pH value of between 7 and 7.4.