From a certain age, children want to playfully explore more than just the flat when playing. They love exploring their immediate surroundings and like going into the courtyard or main entrance to, for example, meet and play with the neighbours' children. In the case of smaller children, an open courtyard entrance without a closable gate can pose a significant risk. If the children are, for instance, playing ball and a shot towards the entrance sends the ball straight onto the road, it can happen that a child absorbed in play will simply follow the ball into traffic.
Protect People in The Courtyard With a Safety Net at The Entrance
With a safety net, you can easily close the safety gap in your courtyard entrance. This allows you to decide where the secured boundary to the outside world should run and where the children are allowed to play unhindered and protected. Simply install the safety net flexibly at the entrance and you can already lean back and relax.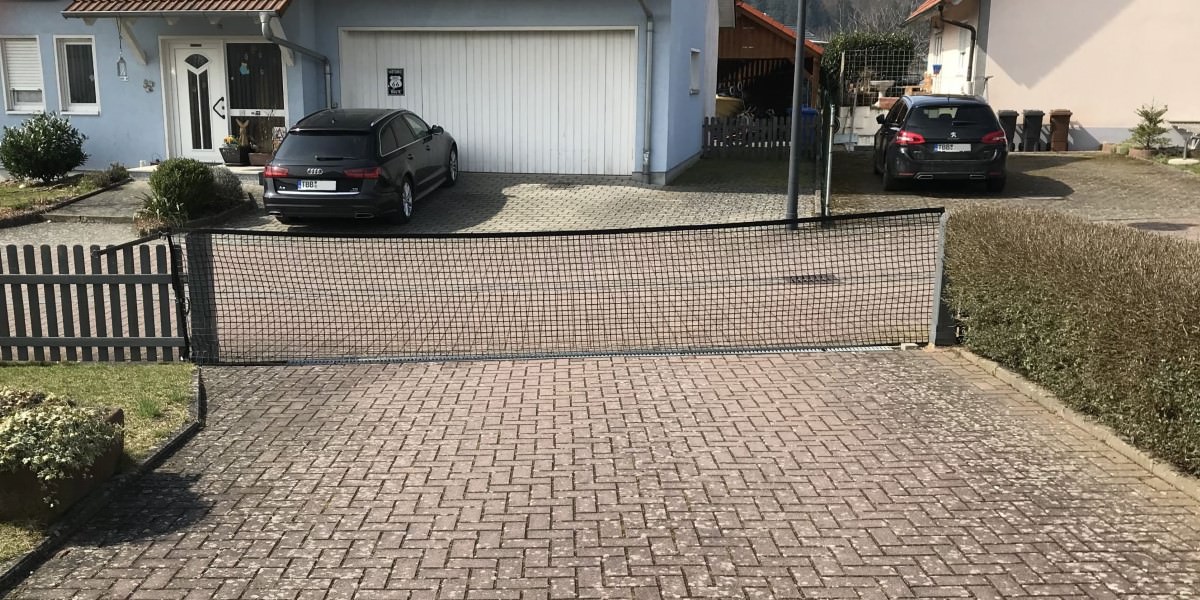 A Safety Net at The Main Entrance for Playing Children
When children are a bit older and can already take care of their own safety in the rear courtyard, a net is not usually necessary. However, siblings often play together and here age difference plays a huge role in children's perception of potential dangers. While playing, smaller children can quickly forget their surroundings. And the older sibling can't necessarily take care of themselves and others at the same time. Here, a safety net at the entrance is a simple, well-targeted way of keeping your children away from the road and danger.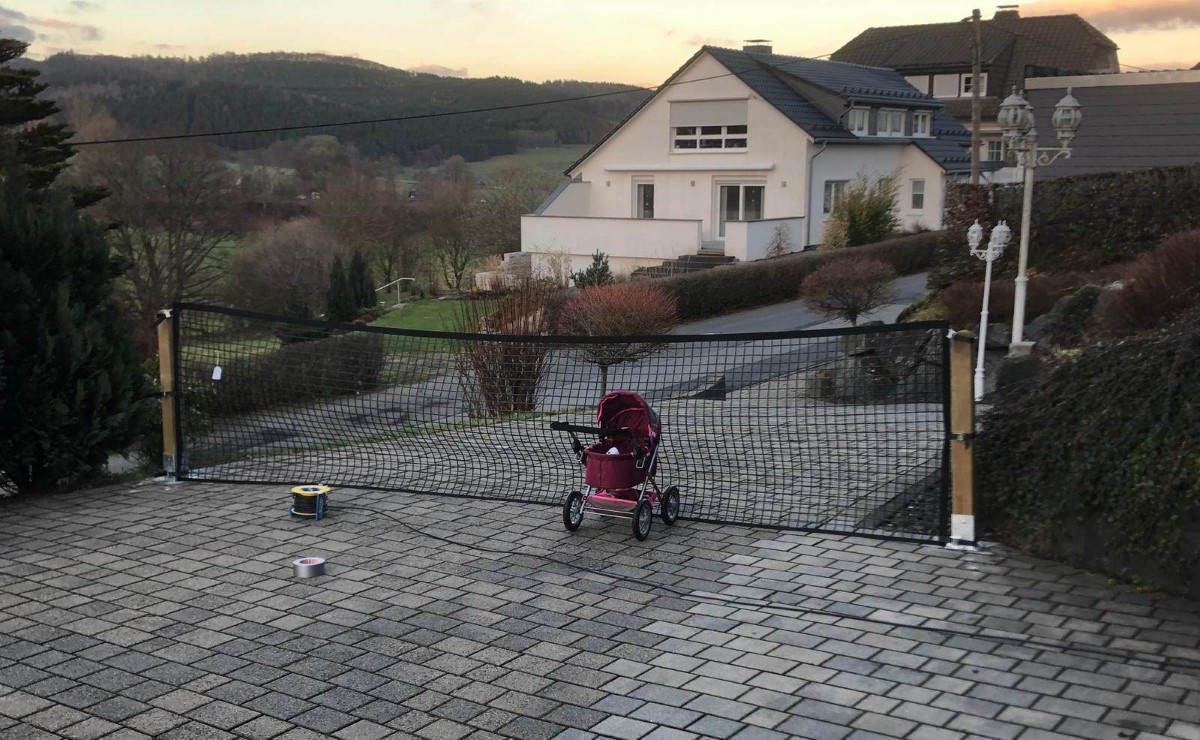 A Precisely Tailored Safety Net
The safety net for the courtyard entrance is made of PVC-coated polyester fabric and is weather-resistant. This safety net is available by the meter and can be ordered precisely tailored to fit the dimensions of your courtyard entrance. We deliver your net with quick-release strap fasteners, which allow you to fasten it simply and quickly. However, if you would like a special anchorage method, you can view our accessories here in the online shop.