Cat safety nets represent a useful and effective solution for protecting balconies and windows for or from cats. Cat nets have the advantage that, despite functioning as a barrier, they still offer good transparency thanks to their inconspicuous design.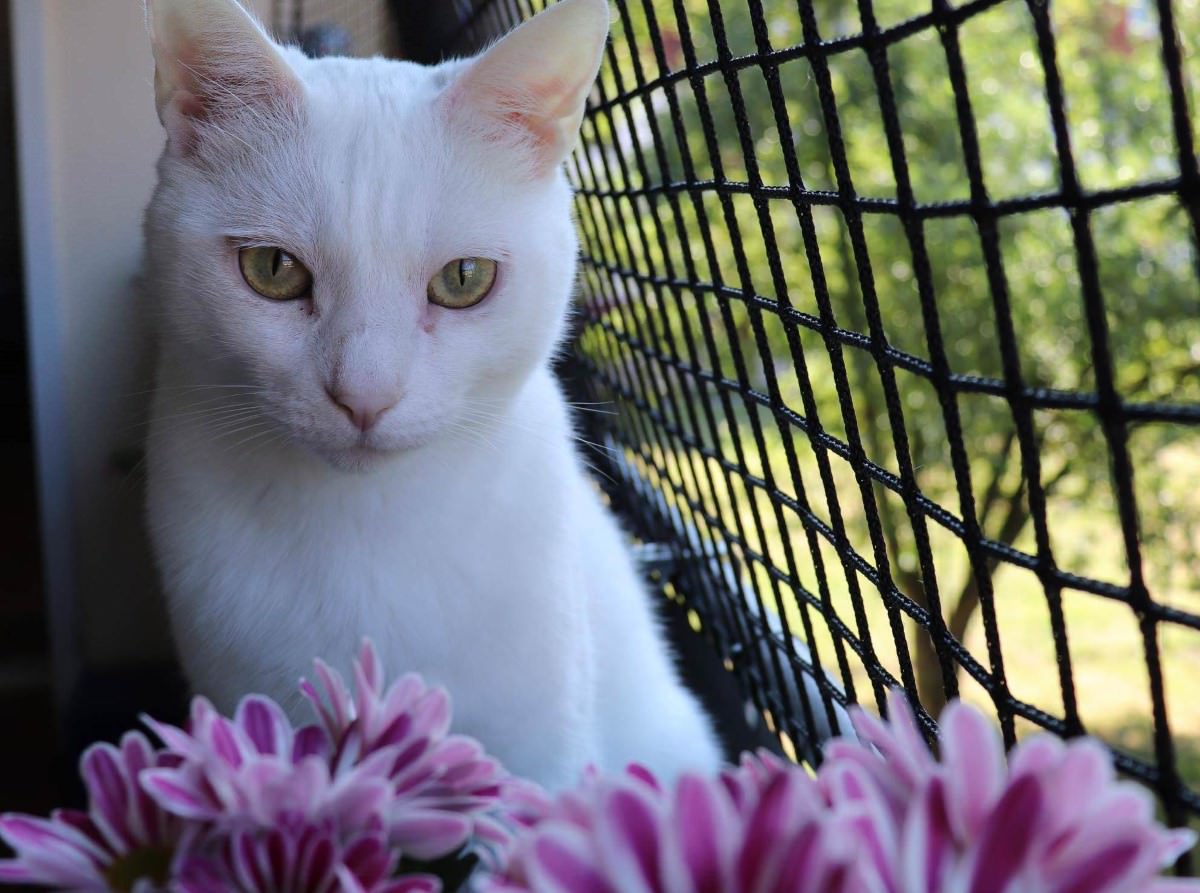 Cat Safety Nets for Balconies and Terraces
Even indoor living cats occasionally want to get out into the fresh air - and this is often only possible on the balcony. A cat net ensures that your cat stays safely on the balcony and can play there without danger. With us, you can configure a custom-fit cat safety net for your balcony according to length and width, with or without a border edge - we offer our protective nets as inexpensive square meter goods.
Your advantage over other balcony nets: The protection is not at the expense of the view. If you do not focus your gaze on the meshes, you would not even notice the cat net!
By the way, you can use our cat nets in other places in the house and apartment. If your adventurous cat is always urged to make a trip to the roof, then attach a cat net to the skylight. This way, even if the window is open, your cat will not be able to reach the roof and possibly fall down from there. A cat safety net can also curb your pet's urge to explore at all other windows in the house.
Besides, our cat nets can be used in the garden and on the terrace. This way you keep your cat safely on your property and protect it from the dangers of the street and traffic. At the same time, our protective nets do not disturb the natural image of your garden due to their inconspicuous appearance - your oasis of well-being remains intact. But a cat protection net is also wonderfully suitable for outdoor animals that enter the garden via the terrace. For example, to avoid excursions into the neighbor's garden or to keep the cat away from the busy street behind the hedge. Hazards outside the property will no longer pose a risk and your home will once and for all become a cat-proof retreat.
So, on the one hand, cat nets protect your pets from free fall and dangers outside your property. On the other hand, the nets can also protect your garden or your children's sandbox from the excrement of free-roaming cats.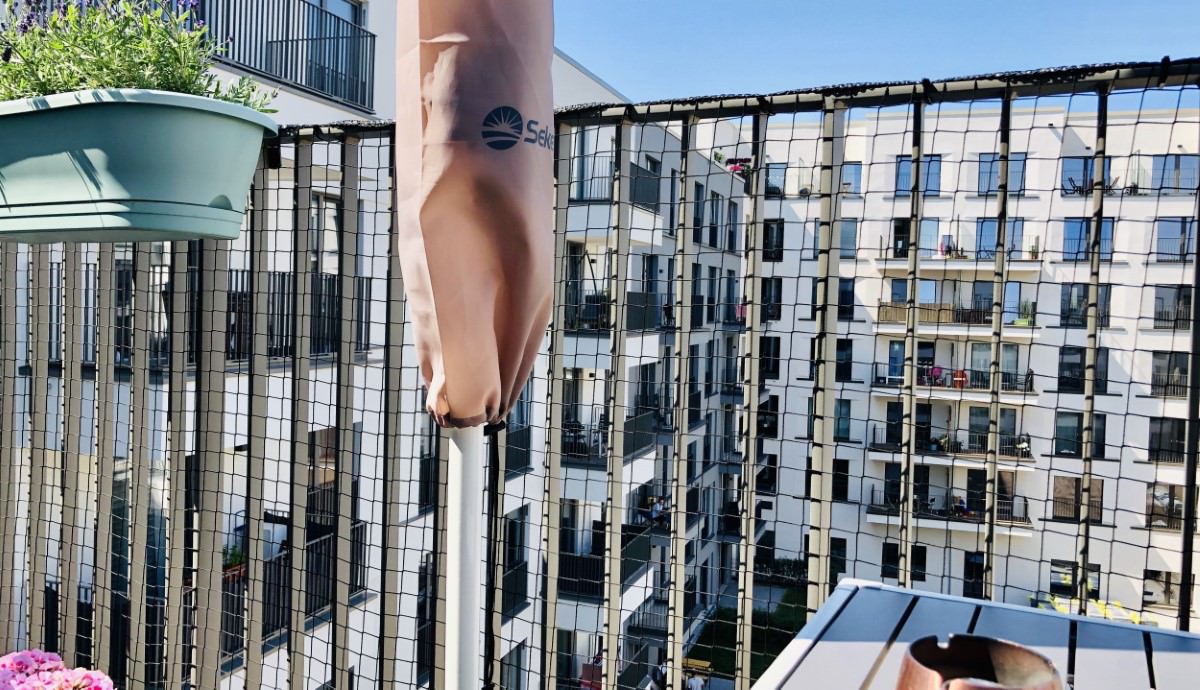 Cat Safety Net - What Material Is Best?
In our online store you can get cat nets for balcony, terrace and Co. made to measure. Thus, you can optimally adapt the product to your individual needs on site and choose the width, height and, last but not least, the color yourself. Unlike conventional balcony nets or safety nets, the cat nets from our range score with their filigree appearance - so the beautiful view remains even if a cat safety net makes the balcony fall-proof. Even in the garden, the protective net fits inconspicuously into the overall picture: The oasis of well-being thus remains untouched.
The decisive factors for the unobtrusive appearance of the cat protection nets are above all the rope diameter and the mesh size. With a material diameter of 1.5 mm and a mesh size of 30 mm, the knotless woven polypropylene net does not restrict the free view. In addition, the cat safety net is available in the colors black and white and can be ordered as desired with or without a surrounding edge.
The extra strong version of the custom-made cat net is recommended for particularly wild and strong house tigers. A rope diameter of 2.3 mm and a surrounding edge provide maximum stability. Thus, the balcony net also reliably protects dogs and other small animals from falling into the depths.
All cat nets from the product range of safetynet365.com are made of weatherproof, UV-resistant and tear-resistant material. The high-strength polypropylene is not wire-reinforced. This has another advantage: While a wire-reinforced net can potentially lead to injuries in case of a defect, our cat safety nets are completely harmless at all times - and still score with tear resistance and dimensional stability.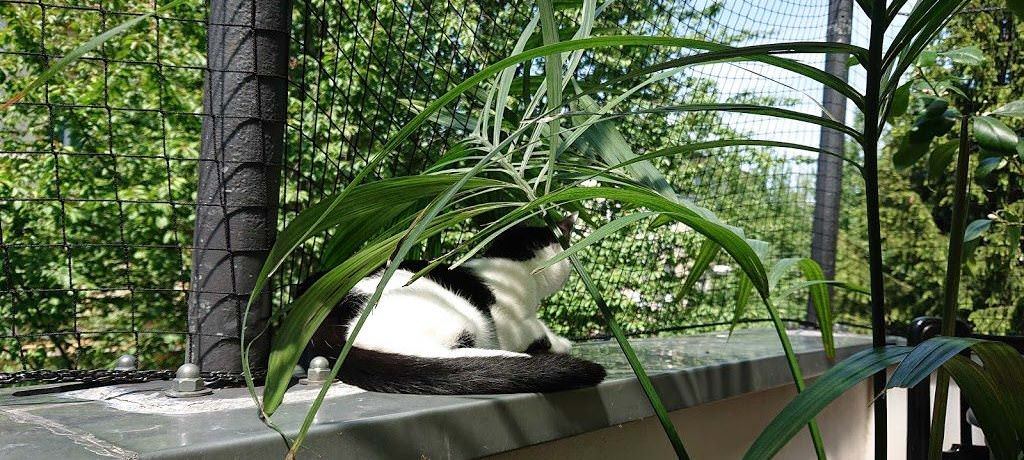 How To Install A Cat Net?
The installation and assembly can be done easily even by non-professionals. Tie the net with a fastening cord or cable ties, for example, to the balcony railing or parapet. If this is not possible on your balcony, you can also get stainless steel brackets in our store that can be screwed to the wall, to which you can attach the cat net. You can find more tips and support on our assembly instructions.
If you need further advice, please feel free to contact us: Together we will find the right model, the right size and the optimal fastening for your cat net.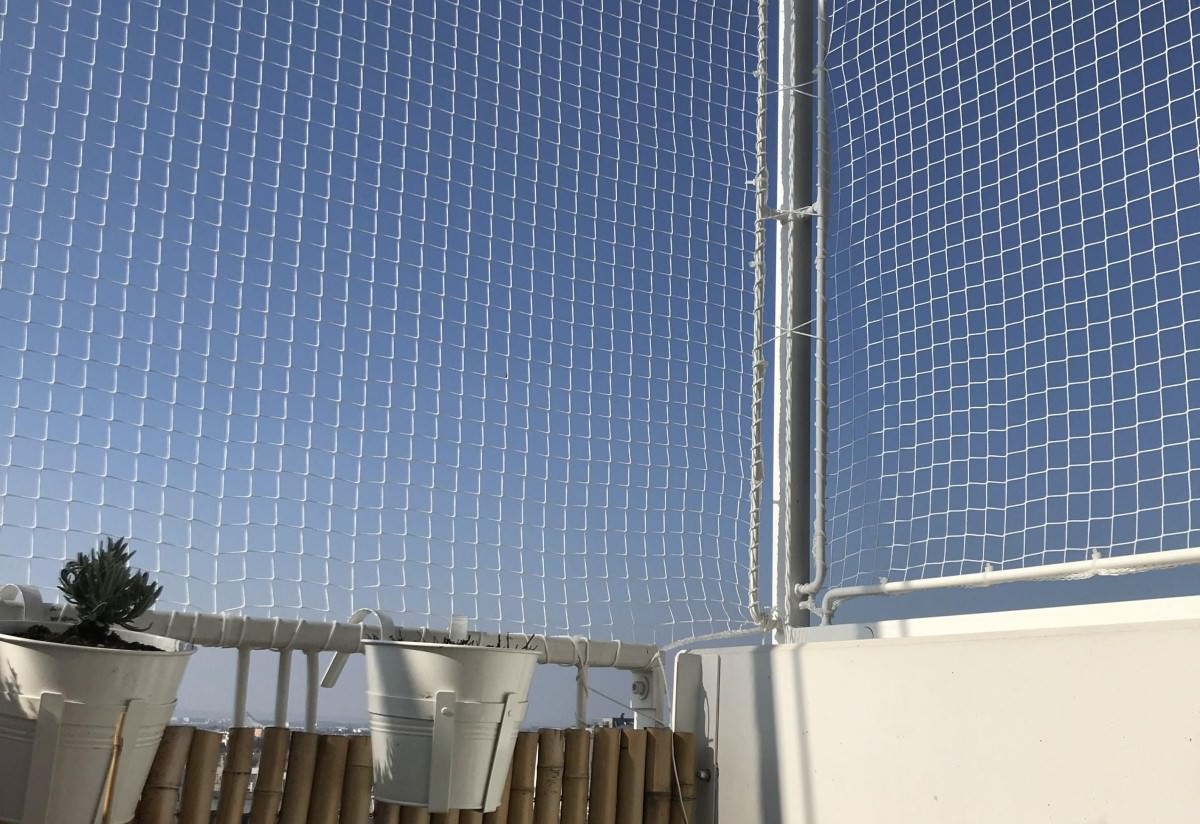 How To Install A Cat Net On The Balcony?
When mounting your cat safety net, you have several options to choose from. If your balcony already has a railing or similar, you can use this to attach the safety net. In that case, cable straps or fastening cords are available for mounting. If you don't have pre-installed fastening options such as balustrades and the like, you can, for example, screw stainless steel eyelets to the wall and use these as an anchor point for the cat net on the balcony or work with telescopic poles.
If you are unsure how to best install your balcony net or which mounting options are available to you, for example, in a rented apartment with or even without balcony railings, please feel free to contact us. We will advise you and help you put together the right cat net for your home and clarify any open questions regarding installation. You can find the necessary accessories such as fastening ropes and co. as well as further tips for implementation in our installation guide..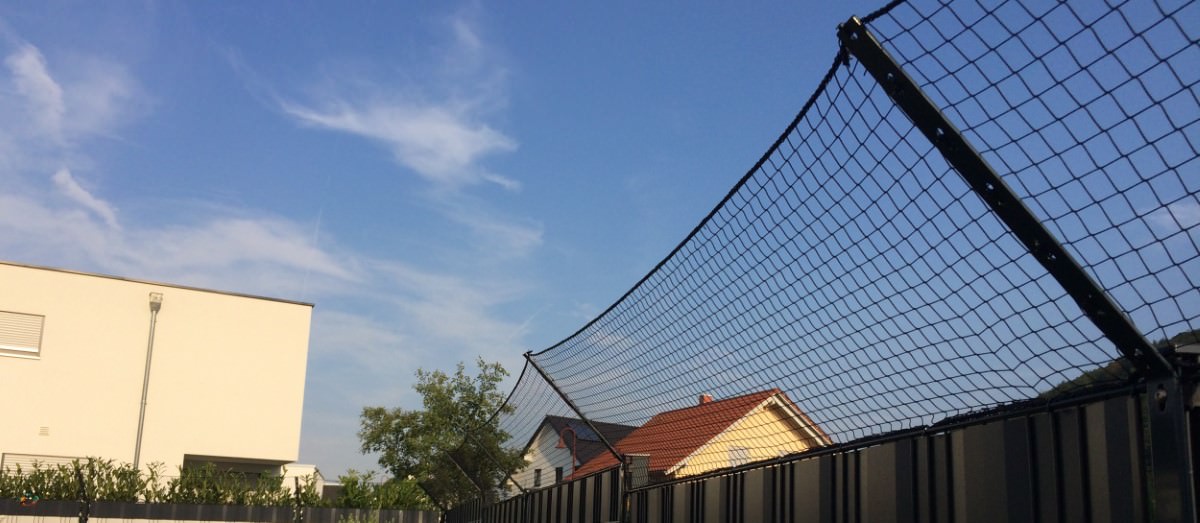 Are Cat Nets Dangerous?
Cats are very intelligent animals. They can assess dangers and potential dangers very well and would not put themselves in a dangerous situation without necessity. A correctly installed cat net is accordingly correctly assessed and poses no danger to cats. Be sure to use a net with a maximum mesh size of 30 x 30 mm. With larger meshes there is a danger, especially with young cats, that they will put their heads through the meshes. Also, make sure the netting is properly sized. Loose hanging netting should be avoided.