A Safe Container Net is Mandatory, Pursuant to the German Road Traffic Regulations
According to the legal provisions, the container net falls into the same category as cargo nets, which are mandatory for road traffic. Pursuant to Section 22 of the German Road Traffic Licensing Regulations (StVO), cargoes of small parts and loose materials must be secured using a suitable net to prevent the cargo falling out, even in the event of full braking. Container nets from Safetynet365 fulfil these requirements precisely.
Depending on the type of cargo that you are transporting, we can recommend a suitable mesh size for your requirements. A mesh size of 45 mm is sufficient for transporting small parts, whereas bulky loads can be transported with 100 mm meshes.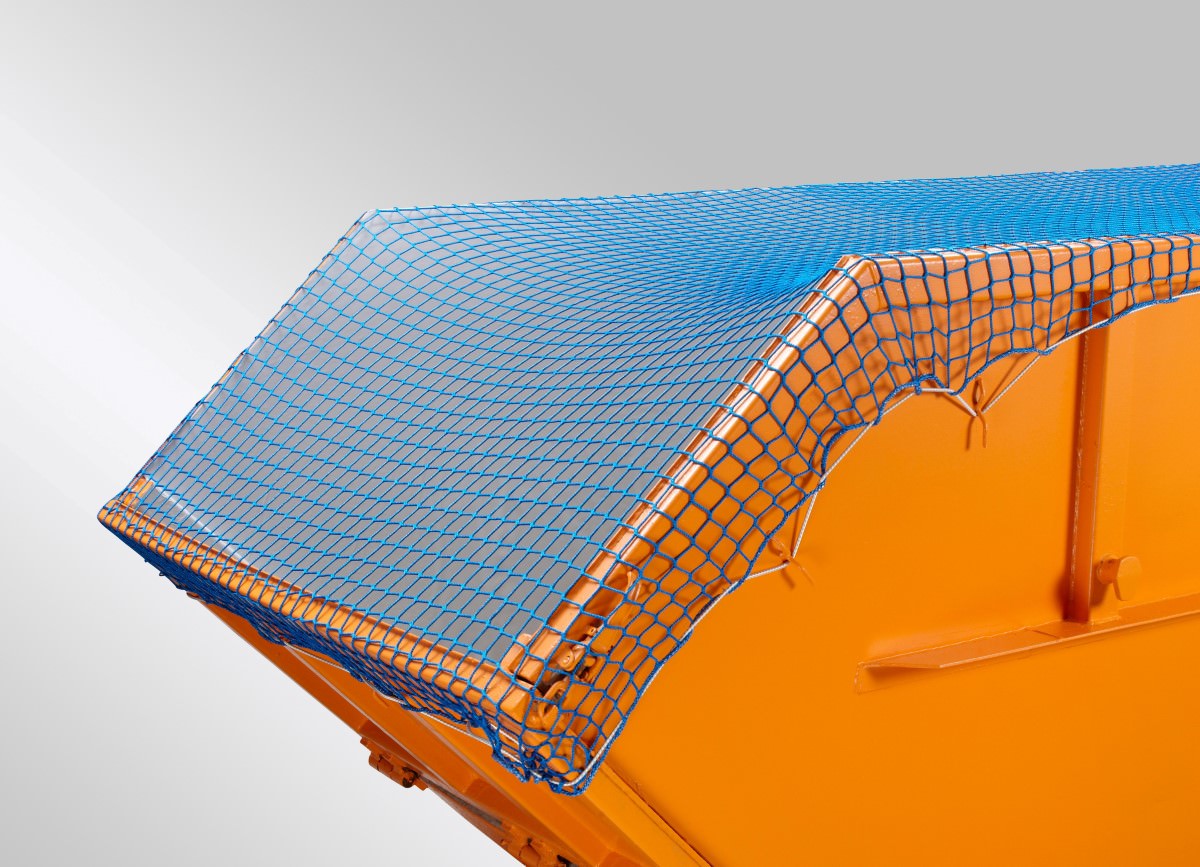 Tips for the Right Container Cover Net
Material thickness represents an important aspect of a container net. The following rule applies: the heavier the pieces of cargo, the thicker the material should be. A thickness of 1.5 mm makes sense in the case of small components, whereas you need a very thick 4.0 mm net for crude building materials and refuse.
The flexible yet highly tear proof container nets easily adapt to fit the different shapes of your cargo – in contrast to container tarpaulins, which we recommend for transporting rubble and ashes.
If you are transporting a load which does not fill the container right up to the top, the 7 mm-thick border of the container net will suffice – as long as it is anchored with lashing straps. In the case of protruding materials, we recommend using a braided shock cord, which you attach to the hooks of containers or skips, to secure your cargo. You can find tensioning ropes in our accessories shop.
Container Nets With a DEKRA Certificate
Many of Safetynet365's container cover nets are DEKRA-certified and ready for immediate use. You will receive a label which verifies that the net conforms to the relevant standards and regulations. If you need any help in choosing your individually made-to-measure net, please contact us!