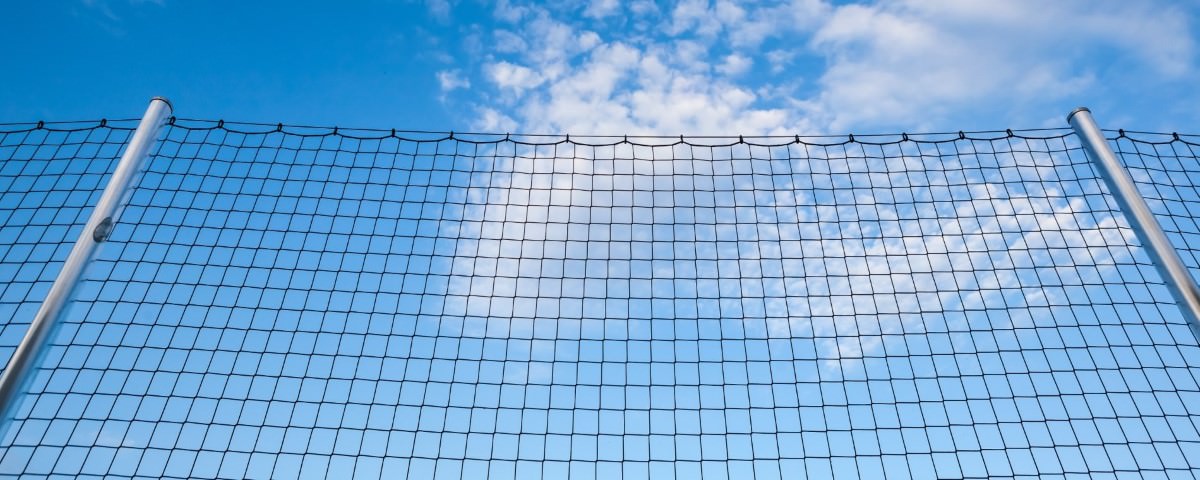 Support Posts & Accessories for Ball Stop Nets
What You Need for Installing an Individual Ball Catch Fence
EA ball fence basically consists of posts, crossbars, a net and tensioning ropes. In addition to nets and complete ball fences, here at our shop you can also find everything you need to install an individual ball catch fence:
Posts:
You should plan to set up the posts 5 to 6 meters apart. Their height is adjusted in accordance with the position of the ball fence and the intended use. Usually, the posts at the edge of a sports ground stand about 4 to 6 meters high. Our aluminium posts are delivered with ground sleeves, net holders and fastening accessories.

Crossbars:
A crossbar is the horizontal connection between the posts on the top of the ball catch installation. These are necessary to give the ball fence the necessary stability and torsional stiffness. Without crossbars, particularly the outer pair of posts would in time start to bend inwards. Also, the crossbars ensure evenly distributed net anchorage points, presenting a neat appearance. Delivery of the crossbars includes an attachment cap for the posts and net holders.

Steel Cable:
To anchor the net at ground level, we recommend stretching steel ropes between the outer posts of the (ball catch) installation. One steel rope suffices to cover a length of 60 meters. For greater lengths, you should work with several ropes. In the case of ball nets with a mesh size of 100 mm or more, the rope can simply be threaded through the net mesh by mesh. With smaller meshes, you should only thread the rope through every second or third mesh. Alternatively, the net and the steel rope can be connected using carabiner hooks or nylon rings.

Thimbles and Turnbuckles:
To be able to fasten and stretch the steel ropes on the posts, you need the right number of thimbles and turnbuckles. These are delivered in pairs; you need one pair per steel cable.

(Alternative to steel cable and turnbuckles)
Tent Pegs/Ground Anchors:
As an alternative to stretching a steel rope at ground level, the net can also be anchored in the ground using simple tent pegs.

Net:
Last but not least, you need the centrepiece of the installation – the ball net. We offer nets for every imaginable sport and in any size (to overview). The measurements should thereby correspond to the dimensions of the installation. With a post height of 5 meters and a total length of 40 meters, you should accordingly order a 5.00 x 40.00 m net. In the case of nets that are stretched taut, there is no need to add or subtract anything to/from the measurements. If a net is going to be hung up like a curtain (i.e. fastened only along the top) we recommend adding about 10% to the length and width.
Recommended accessory